Our Clients Consider Training in Fire Safety as one if their Key Training Areas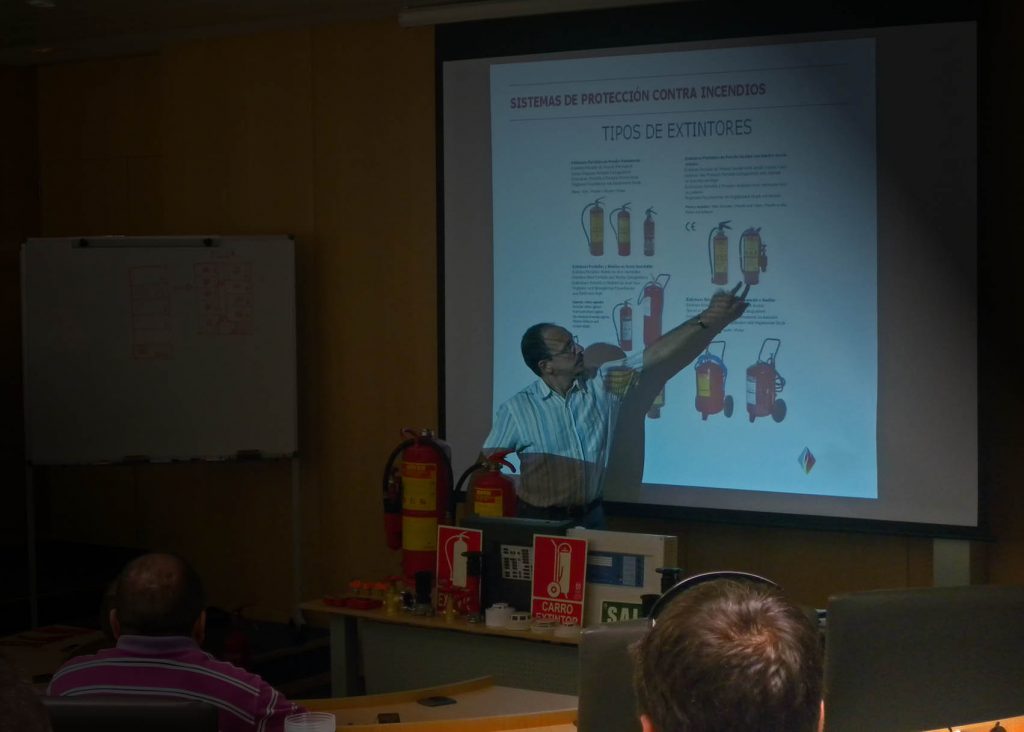 In recent months, BSH, GEODIS and JOHNSON CONTROL, to name a few of our most important clients in their business sectors, have all carried out training activities in this area, which is becoming increasingly important every day.
That is why BSH provided a training programme for its emergency brigades, which was attended by over 100 workers who completed a total of 120 hours of training, held at its PLAZA logistics plant.
For its part, JOHNSON CONTROL provided a programme of basic training activities for small groups, the objective of which was connected to the start-up of the Alagón II plant in Pedrola.
Finally, GEODIS, the shipper for SAICA PAPER, and in accordance with the training requirements of its business, provided the relevant training activities for its staff.
OASYS GROUP actively participated in all of these training initiatives through its range of technical resources and materials, along with its ability to adapt to meet the needs of each and every one of its clients.